Wondering if Galaxy Treats Delta 9 Gummies is worth giving a try? Learn the facts and get a full product breakdown in our Galaxy Treats Delta 9 Gummies Review.
---
For a lot of years, anyone who wanted to try delta 9 THC had to be in a cannabis legal state. However, thanks to the terminology used in the 2018 Farm Bill, brands can pull delta 9 from hemp, use it in delta 9 edibles, and still manage to stay within the legal 0.3 percent THC limitation.
Galaxy Treats Delta 9 Gummies Review
A lot of brands have jumped on board to bring delta 9 edibles to the market in a legal way that's legal for everyone, and delta 9 gummies are easily a top choice. However, not every brand you come across offers a good experience for your hard-earned money.
One brand with a lot of clout is Galaxy Treats—their delta 9 gummies are considered a top choice. Do these Galaxy Treats delta 9 gummies really deserve the notoriety?
Here's our in-depth Galaxy Treats delta 9 gummies review to help you decide for yourself.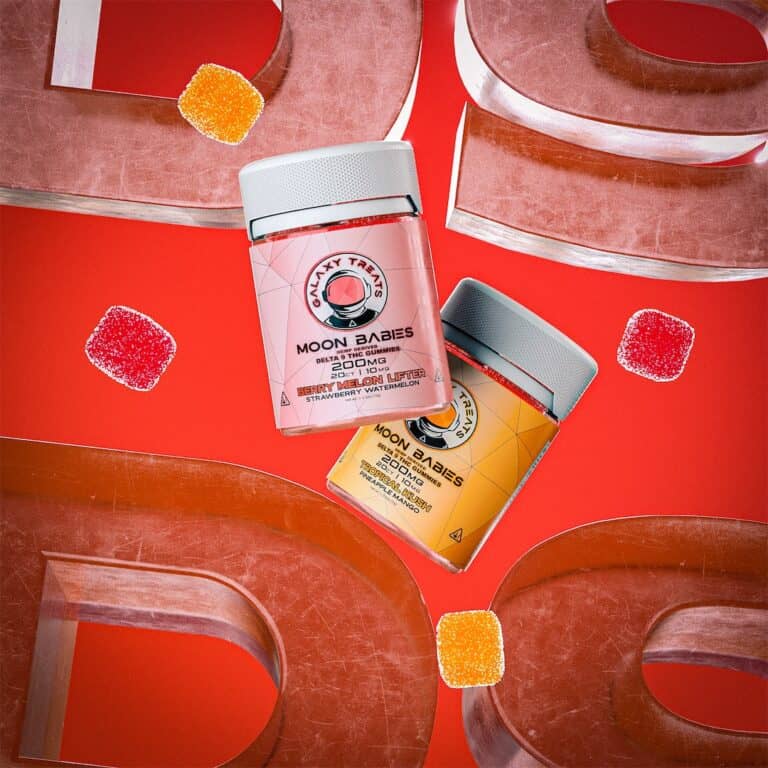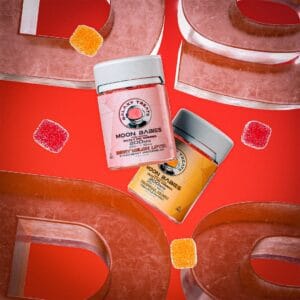 First Impressions
You can tell a lot about a brand with a quick assessment of its website and the available products. Here's what we notice right away just by looking at Galaxy Treats delta 9 gummies.
What Do Others Say About Galaxy Treats Delta 9 Gummies?
First off, Galaxy Treats delta 9 gummies have a stellar reputation when it comes to the customer feedback available on the site. It is actually really difficult to find anyone with anything negative to say.
There are literally hundreds of positive reviews from well-pleased customers. And, despite having hundreds of live reviews, the delta 9 gummies manage to keep right at a five-star rating. Check out a few things people said in their reviews:
"Absolutely amazing, good and solid, the taste is great and very minimal waxy after taste. Amazing!"
"I was kind of skeptical at first but they are well worth it."
"I used to go to the vape store to get these but I ordered directly from the company thus time. Came at a decent amount of time. I know the quality of the product is exactly what it is intended for. Would order through them again if there is another deal!"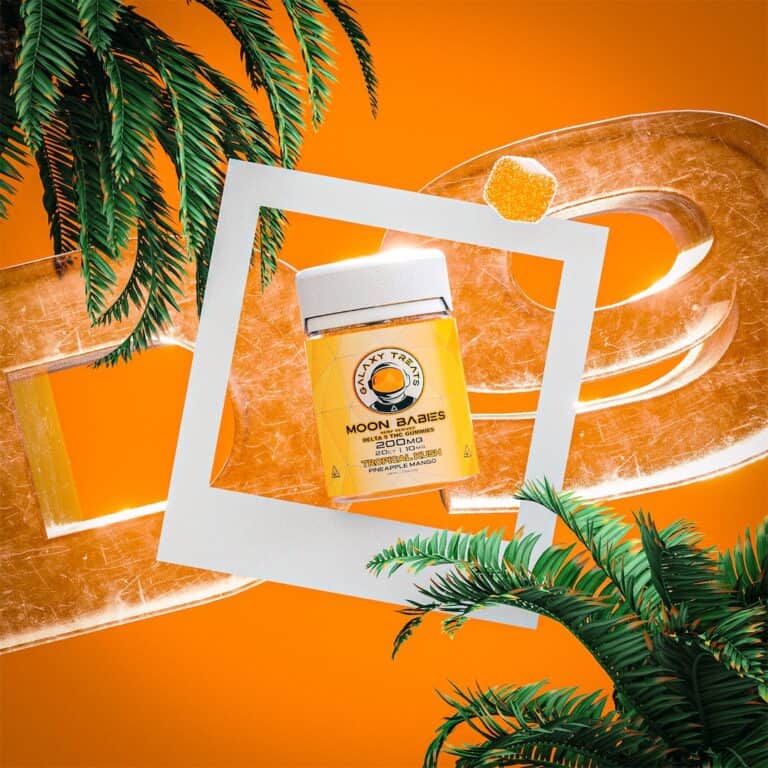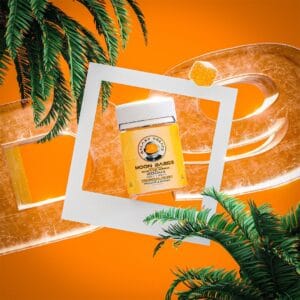 Pricing for Galaxy Treats Delta 9 Gummies
The standard price for Galaxy Treats Moon babies Delta 9 Gummies is $34.99 for a 20-count bottle, which gives you 200mg of delta 9 THC. This equates to about $0.17 to $0.18 per milligram of delta 9. The delta 9 price in this form can range in price among all brands from about $0.07 to more than $0.30 per milligram. So, Galaxy Treats is already within the right price range.
However, when you consider the fact that Galaxy Treats consistently runs deals and promotions and offers free shipping on orders over $30, the deal gets even sweeter. In fact, at the time of this review, the brand had a deal for the same aforementioned 20-count bottle for just $24.99. This brings the price down to just over $0.12 per milligram of delta 9, which is pretty sweet.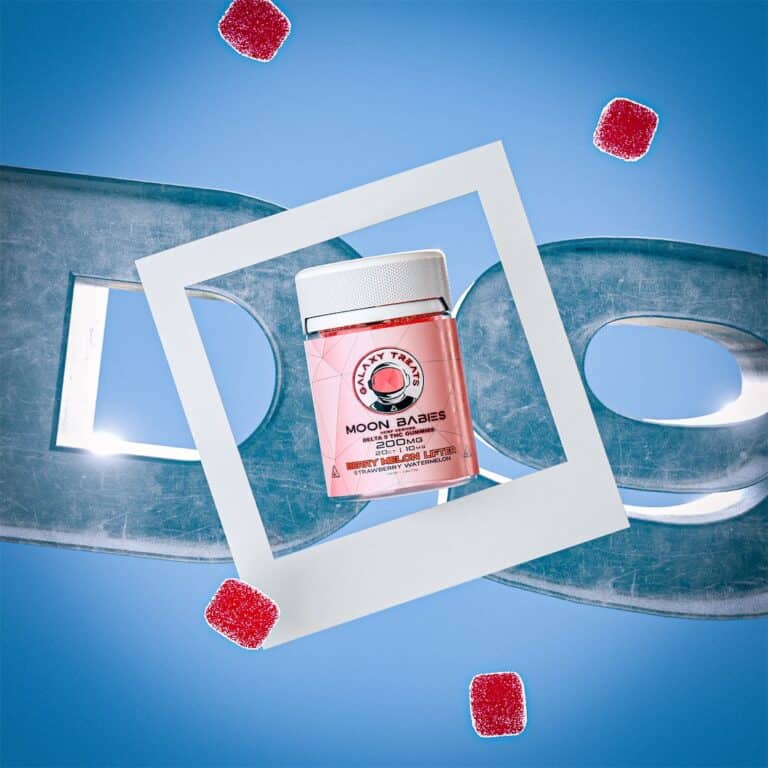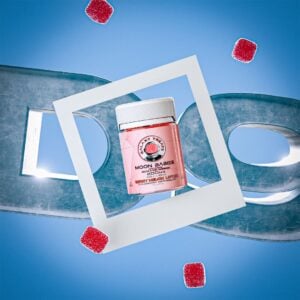 Available Flavors from the Brand's Delta 9 Gummies Collection
Galaxy Treats offers two unique flavors with its delta 9 gummies:
Tropical Kush, which is a pineapple mango flavor

Berry Melon Lifter, which is a strawberry watermelon flavor
One good thing to note, Galaxy Treats products are made with natural hemp-derived terpenes and natural flavors.
Quality of Manufacturing and End Product
One key thing that sets the Galaxy Treats delta 9 gummies apart right off the bat is that they are clearly made in the U.S.—in California to be exact.
The gummies are made wholly from hemp extracts. The brand also offers lab reports for every product, including their delta 9 gummies, right on the site. And, instead of skating by with the bare minimum testing by a third-party lab, the gummies go through a full panel of tests for:
Cannabinoid analysis

Heavy metal analysis

Microbial analysis

Mycotoxin analysis
The fact that Galaxy Treats delta 9 gummies are made with a high level of quality control translates to the quality of the end product. The gummies are packed in a secure bottle, and even if you opt for a sample pack, the packet keeps the gummies fresh. Each gummy is perfectly shaped, the colors are consistent with every batch, and you don't get gummies that are melted or stuck together.
A Little Brand Background on Galaxy Treats
If you're going for a more established brand, Galaxy Treats was actually established a few years back. The benefit of this is they have been around long enough to truly hone their product selection and quality assurance processes to keep customers happy and coming back. The brand started out with delta 8 gummies but soon after moved onto more hemp-derived cannabinoids and products like delta 9 gummies, THC-O vapes, and more.
To Try or Not to Try – Final Thoughts on Galaxy Treats Delta 9 Gummies
From first impressions to quality, Galaxy Treats delta 9 gummies seem to be well-deserving of their upstanding reputation.
The price point is better than good, customers have only good things to say, and the quality is what every buyer should expect from a consumer product. Therefore, these delta 9 gummies appear to be a worthy investment.
To learn more about Galaxy Treats delta 9 gummies, visit their website at https://galaxytreats.com/.
Thank you for reading our Galaxy Treats delta 9 gummies review! If you have any comments, questions, or suggestions, please use the comment box below. We'd love to hear your feedback! Check out the FindHempCBD blog for more CBD reviews, articles, news, and more!
---
Affiliate Disclosure: FindHempCBD.com participates in various affiliate programs, which means we may earn a commission when you click on certain links on our site and make a purchase. These commissions do not affect our editorial integrity or the recommendations we make.
Medical Disclaimer Please be aware that the individual(s) who conducted this product review are not certified medical or nutritional experts and the content and information contained in this review should not be perceived as medical or health advice. While the individual(s) who conducted this review are knowledgeable and passionate about CBD and the quality of CBD products, you should always conduct additional research and thoroughly assess your decision before purchasing any product.