Wondering if Nirvana CBD Gummies is worth giving a try? Learn the facts and get a full product breakdown in our Nirvana CBD Gummies Review.
Save 20% off your entire order at nirvanacbd.com with coupon code: CBD20LIFE
Nirvana CBD Gummies Review
Some say CBD (cannabidiol) makes a profound difference in how they feel. The fact of the matter is, more and more research is showing just how valuable this hemp-derived cannabinoid truly is for therapeutic purposes. And, there are plenty of good ways to get CBD into your daily regimen to find out if it works for what ails you. 
CBD gummies are easily one of the top ways to consume CBD. There is no shortage of options when it comes to brands of CBD gummies to try, and Nirvana Broad Spectrum CBD Gummies are said to be some of the best. Below is an in-depth review of Nirvana CBD gummies to help you decide if they are a worthy way to spend your money. 
Flavors and Varieties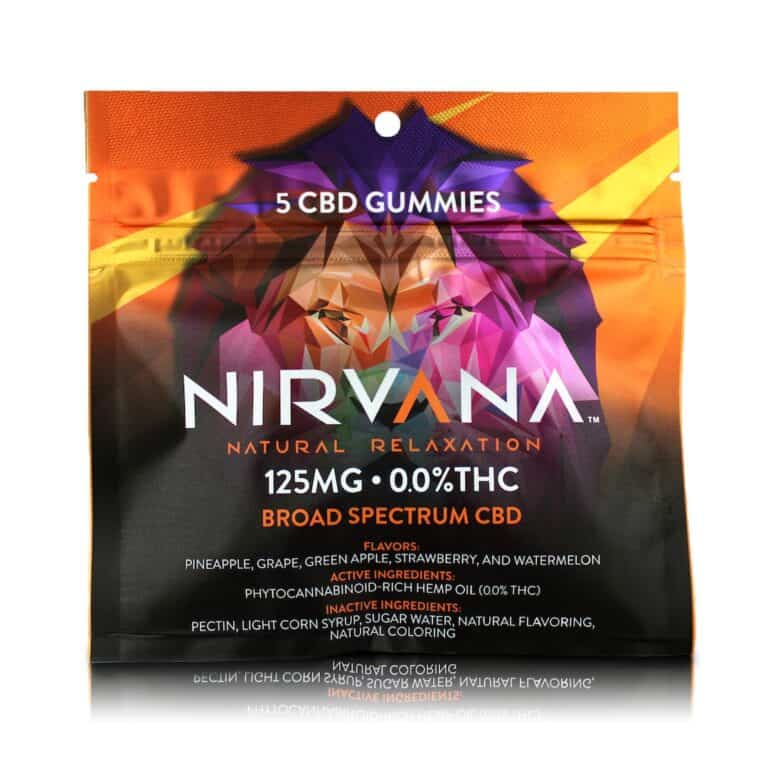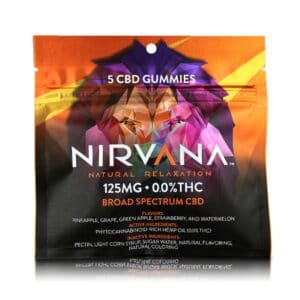 Nirvana CBD makes things simple with its gummies. They have one option available, which is Nirvana Broad Spectrum CBD Gummies. The gummies are assorted fruit flavors. So, when you buy a small trial pouch or a container of gummies, you get a mix of five flavors, including:
Green apple

Watermelon

Mixed berry

Grape

Pineapple
As an added bonus, Nirvana uses only natural flavorings to create its assortment of fruit flavors. And, one purchase allows you to try each flavor to decide which is your favorite.
Save 20% off with coupon code: CBD20LIFE
Buy Now
How Is the Quality of Nirvana CBD Gummies?
Nirvana CBD gummies tick off all the important boxes when it comes to evaluating a brand for quality:
The products have a clear list of ingredients and an explanation of what type of extract is used

The brand publishes a Certificate of Analysis (COA) on every product it has available

Nirvana states the hemp used is grown in Oregon and California and products are made in the US

The

CBD gummies

are well-packaged, uniformly shaped, and consistent
The COA for Nirvana CBD gummies clearly shows that the gummies have no detectable THC and pass for contaminants like microbes, solvents, and foreign matter.
Do Nirvana CBD Gummies Have a Good Price Point?
Nirvana offers a 20-count, 500 mg container of gummies for $29.99. Or, you can go with a 5-count package with 125 mg of broad-spectrum CBD for $9.99.
If you only want to try a sample pack, which is one 25 mg gummy, you only pay $2.99. The best price point—which is typical—is for the higher-quantity container. You pay roughly $0.06 per milligram of CBD or about $1.50 per gummy. Prices range from around $1 to $2.50 or more per gummy, so Nirvana's option is well within the proper price range.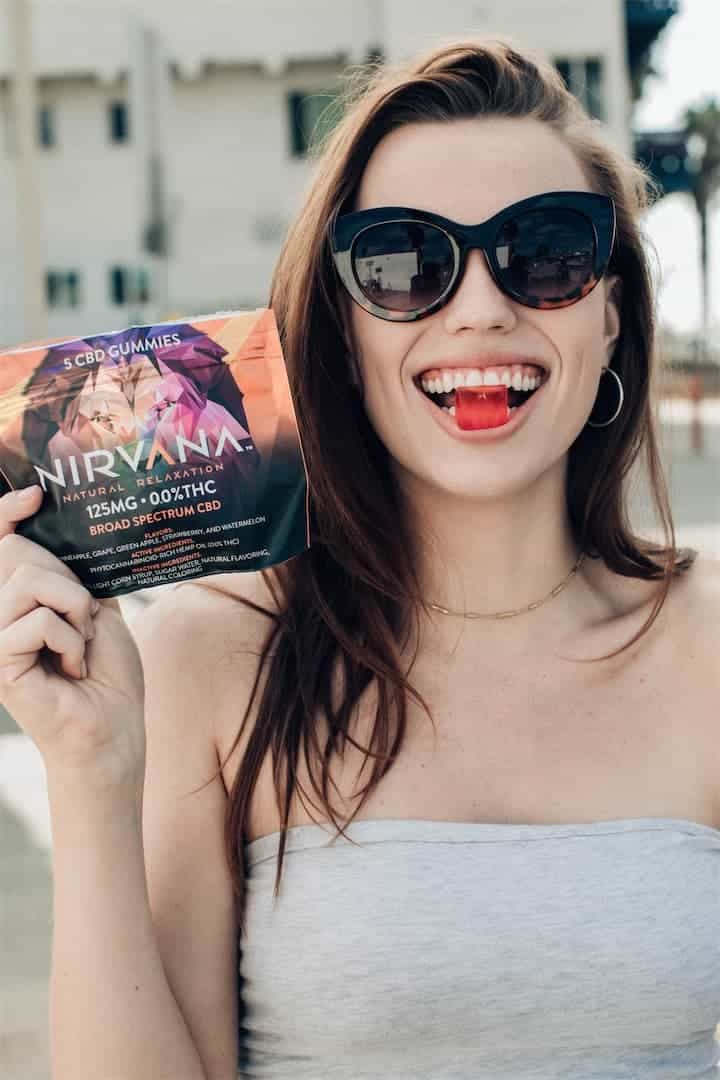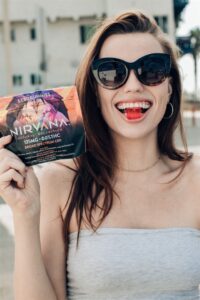 What Other Customers Have to Say About These CBD Gummies
Nirvana Broad Spectrum CBD Gummies have an almost solid five-star rating with customer reviews. People have a lot of good things to say in their comments, especially in terms of the effectiveness and the quality of the gummies. Check out a few firsthand reviews below:
"These gummies are just what the doctor ordered. They help with body pain and my stiff joints."
"These are great tasting gummies. They help with anxiety and aid sleeping. 500 MG works. I recommend these gummies."
"I was taking NSAIDS and other analgesics for my osteoarthritis to the point that they were bothering my stomach and interfering with my blood pressure. By taking these CBD gummies, I have reduced my use of analgesics to a couple of Tylenol occasionally – they have made such a positive difference in my daily life."
"These are so delicious! The size and shape are fun and I like that there are different colors/flavors. Easy to chew and start working fairly quickly."
A Little Background On the Nirvana Brand …
Nirvana is actually one of the longest-standing CBD companies around. The company was established in 2017 in Garden Grove, CA where they still operate today.
While the brand focuses on CBD, they focus specifically on offering CBD wellness products that are made without THC but with a broad spectrum of other cannabinoids and terpenes. In addition, Nirvana stands apart from a lot of other brands because they strongly emphasize how important it is to learn how to use CBD properly and for the right reasons. Nirvana also offers CBD tinctures, topicals, softgels, and CBD for pets.
Final Conclusion: Are Nirvana CBD Gummies Worth a Try?
All things considered, absolutely. Nirvana is a well-known name in the hemp-derived cannabinoid space, they have a good reputation, and the quality of its products truly does speak volumes. The price point for these high-quality gummies is aligned with what any buyer should expect, and the gummies are both effective and delicious. You really can't go wrong if you are looking for a CBD gummy with no THC involved at all.
To learn more about Nirvana CBD gummies, visit their website at nirvanacbd.com. Don't forget to save 20% off with coupon code: CBD20LIFE
Thank you for reading our Nirvana CBD gummies review! If you have any comments, questions, or suggestions about Nirvana CBD gummies, please comment below! Check out the FindHempCBD blog for more CBD reviews, articles, news, and more!
---
Affiliate Disclosure:
FindHempCBD.com participates in various affiliate programs, which means we may earn a commission when you click on certain links on our site and make a purchase. These commissions do not affect our editorial integrity or the recommendations we make.
Our goal is to provide you with well-researched, accurate, and unbiased information, and the compensation we receive helps us maintain the quality of our content. We appreciate your support and trust in us.
Medical Disclaimer
Please be aware that the individual(s) who conducted this product review are not certified medical or nutritional experts and the content and information contained in this review should not be perceived as medical or health advice.
While the individual(s) who conducted this review are knowledgeable and passionate about CBD and the quality of CBD products, you should always conduct additional research and thoroughly assess your decision before purchasing any product.